Bronzed beauty Rihanna had a classy farewell today as she wrapped her 2 week vacay aboard the yacht Latitude. Check out pics of Rih looking relaxed and cheery as she snapped some pics with her yacht crew…who she clearly loosened up a bit during the voyage…
Rihanna and her perfect tan rolled into Antibes, France today to disembark the yacht she's been drinking, smoking & doing everything else on. And the rude gals had some fun with the crew before hopping off. And by fun we mean a few middle fingers, gun salutes and laughs: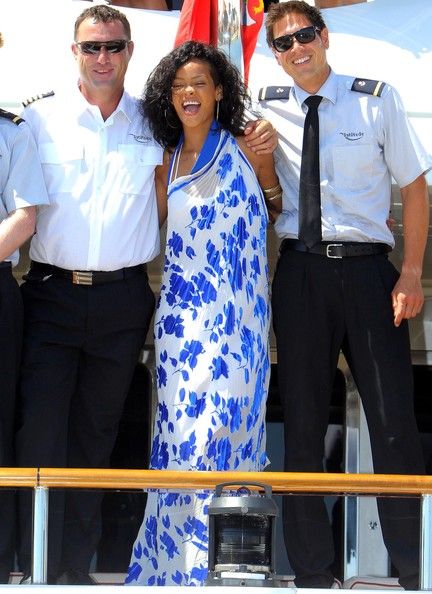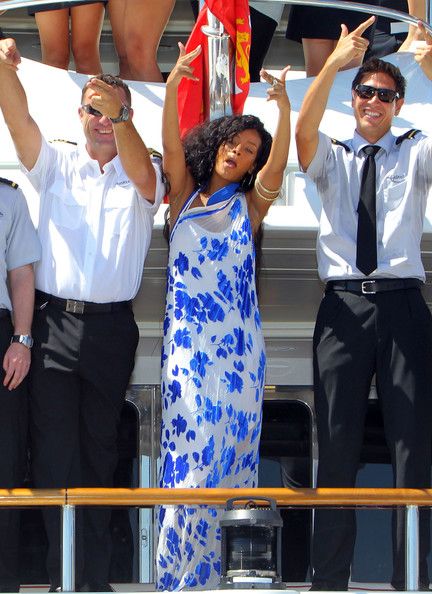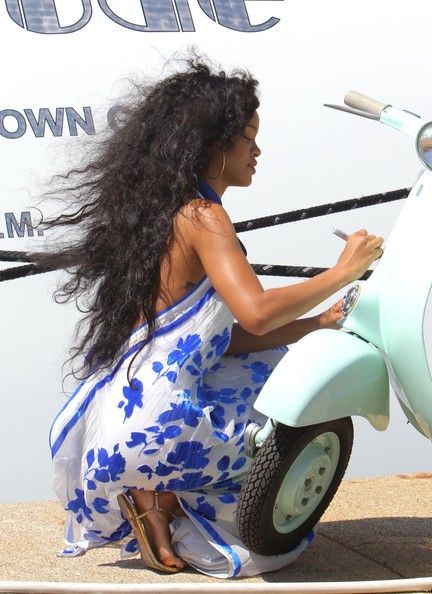 The pop chick also signed a scooter writing "To Latitude with [an] attitude" and "Rihanna – This is my bitch!" Ha.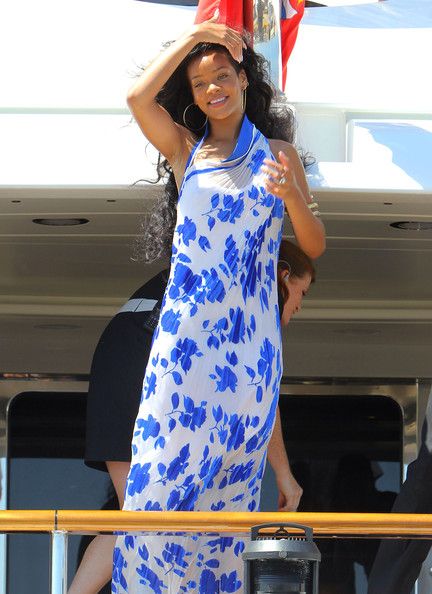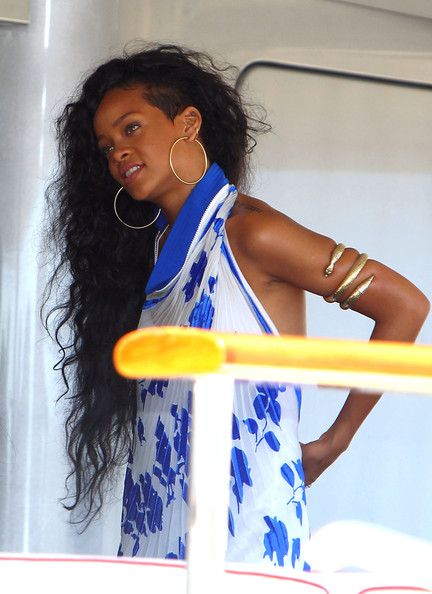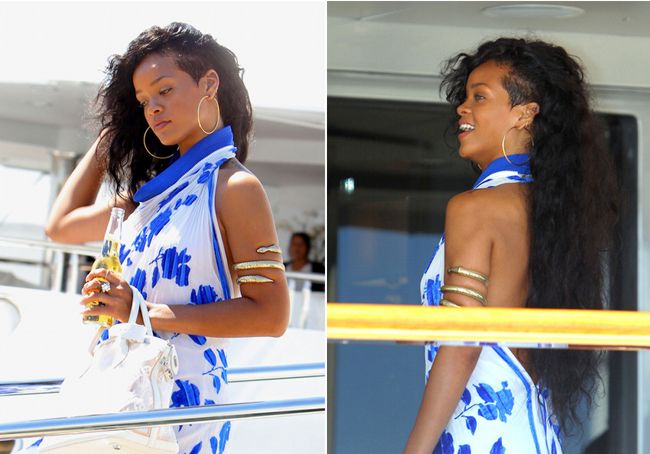 Now it's back to work as she preps for the premiere of her UK "Styled To Rock" fashion reality show and very likely a new album to boot.
Pics: Bauer Griffin/FAME