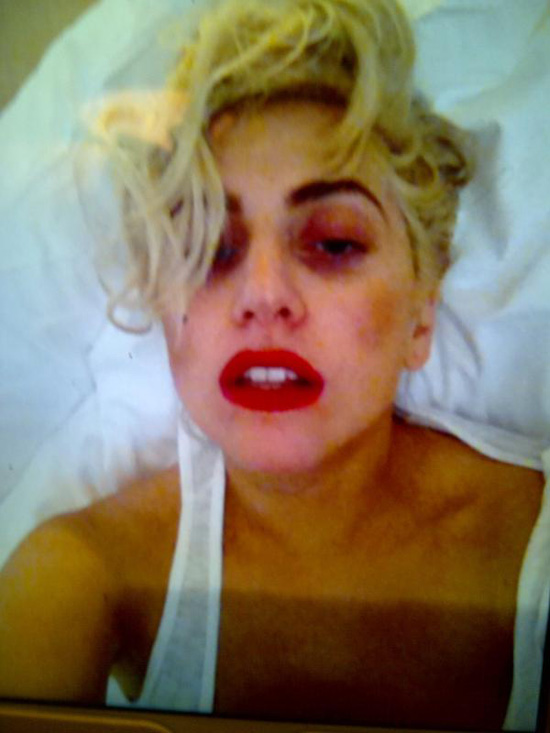 Lady Gaga admits that she feels a bit "woozy" after getting hit in the head with a pole while performing on stage earlier this week.
A video of the unfortunate incident hit the net, which shows a male dancer accidentally hitting Gaga in the head with the prop while removing it from the stage. But being the devoted entertainer that she is, Gaga completed the rest of the show, belting out another dozen or so songs.
On Monday, Gaga tweeted to her fans:
Thank you so much for all the thoughtful messages. I feel a bit woozy but a little better everyday. Very happy to be in beautiful Australia.

— Lady Gaga (@ladygaga) Jun 12, 2012
The "Born This Way" singer also tweeted a picture of herself with what appeared to be a black eye (see above — at the top of the post).
Along with the photo she told her 25 million followers, "Emerging from hours of sleep. Still remiss if I should go outside, with this clonker I may be of questionable styling."

GOSSIPONTHIS.COM