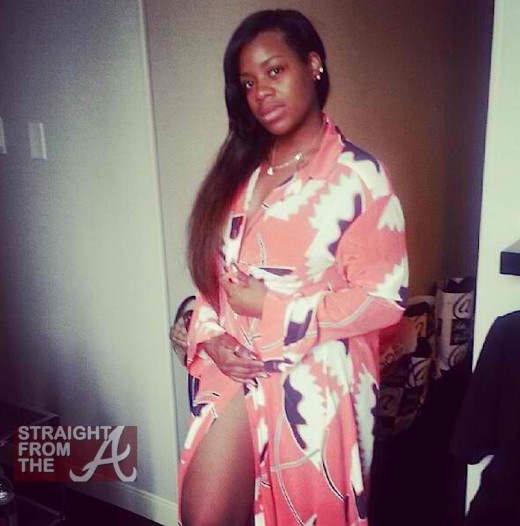 Fantasia Barrino
released the following photo online a few days prior to
her crowd pleasing performance
at the 2012 Essence Festival, which further fueled rumors that she was knocked up  (again) by her married cheating boyfriend
Antwaun Coo
k.
The word originally spread when when Tasia appeared a bit thick in the waist onstage in Trinidad, the same concert where she reportedly cried a river after finding out Antwuan had been kicking it with a D-list reality show star.
[READ: Fantasia Breaks Down Onstage in Trinidad Over Cheating Married Boyfriend... PHOTOS]
Well… according to Fannie, that is all just hearsay and nothing could be further from the truth!
Here's what Fantasia wants you to know about those pregnancy rumors…

FULL STORY:Rumor Control: Fantasia Barrino Wants You To Know… [She's NOT KNOCKED UP!] + New Photos of Baby Dallas Xavier…
StraightFromTheA [SFTA] – Atlanta Entertainment Industry Gossip & News
Related Articles

Straight From The A [SFTA] – Atlanta Entertainment Industry Gossip & News